PLINE MOUNZEO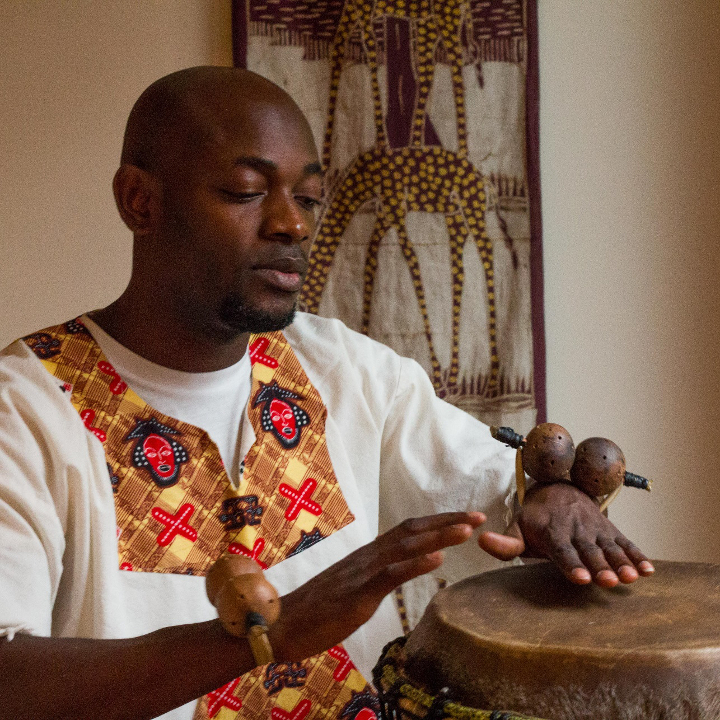 Pline Mounzeo is a super-star of Congolese drumming who lives in Raleigh, NC. Born in Brazzaville, Congo, he learned to drum from his uncle. As he was finishing high school, civil war broke out and his father was assassinated. Pline was forced to flee the country and went to Senegal, where he trail-blazed music combining Congolese and Senegalese elements. His group toured widely in Africa and Europe and he did creative work separately with the mixed performance group, Eolo Association, of Lyons, France.
In 2008 he came to the U.S. to join the well-established dance troupe Bichini Bia Congo in Ann Arbor as lead drummer. In 2009 he joined family in Raleigh to become a free lance performer. He is a charismatic performer as you can see in the photos below.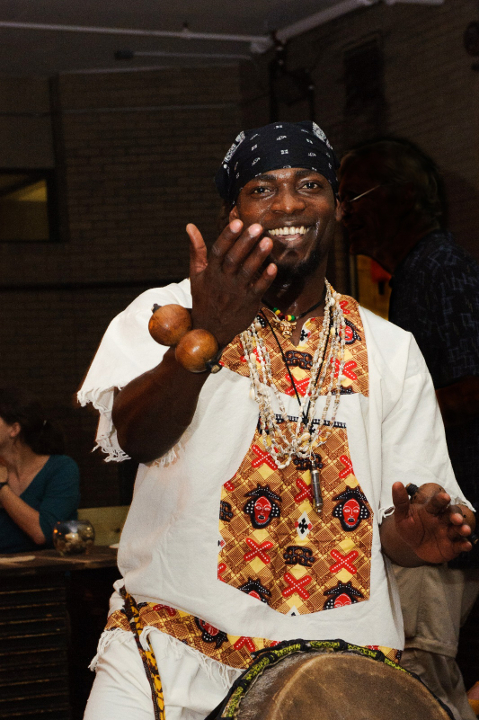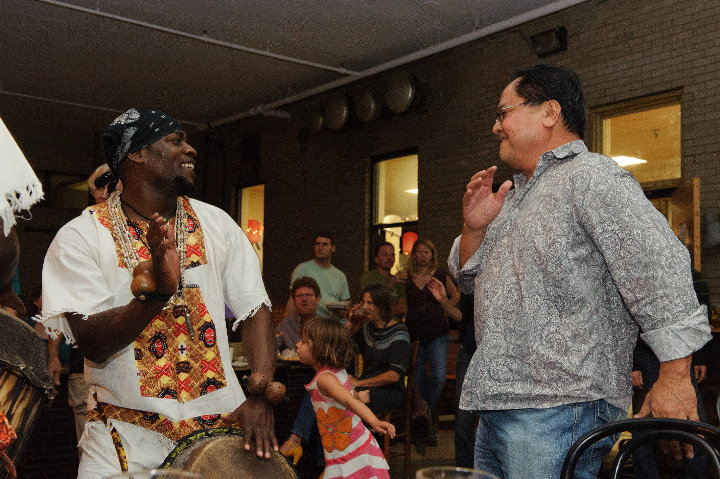 Pline playing for crowd at 9th St. Bakery grand opening celebration.
He continues to do performances out of town in the U.S. and France but mostly he is enjoyed locally with his company, Sound of Drum.
Pline's Local Venues
Cultural presentations for local schools in Durham and Orange County. He successfully competed for a CAPS artist grant from the Durham Arts Council, which supports these participatory shows.

Durham Arts Council

Hayti Center, Durham

Door-to-door program UNC Hospitals

Weddings

Hand Made Parade, Hillsborough

Local businesses such as Oasis in Carrboro, Vegan Flava Café, Weaver St. Market (link)

Seymour Center, Chapel Hill

Public and private schools

Parties

Duke University, guest artist in Afro-Cuban and Djembe ensemble concert

Lead drum for visiting dance instructors
Pline As Composer and Recording Artist
A few years ago, Pline wrote the music for his album Bou Nzenza and got together the artists to record it. Bou Nzenza means "foreign". At the time, Pline still felt like a foreigner here. Now he is a U.S. Citizen, a foreigner no longer. These are songs accompanied by traditional Congolese rhythms. Check them out!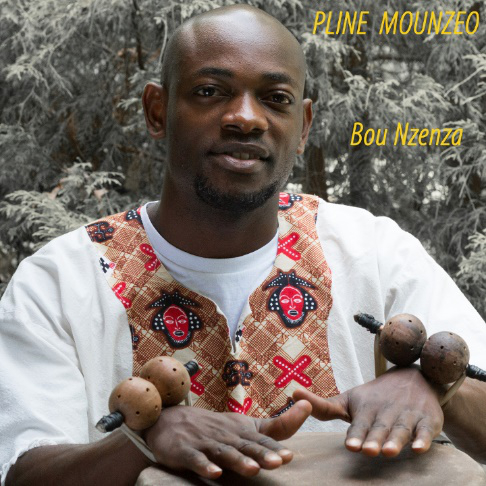 Booking Pline
If you're interested in booking Pline and Sound of Drum, it's easy. Just send him an email – disciplineart@yahoo.fr. He checks his emails daily and answers them. He also shows up on time and puts his whole heart into the performance or teaching. If you're interested in what is coming up or in drum classes, you can check with him or Ken Wilson (nzobi.k@gmail.com) or follow the Brazzabeat Facebook page.